The Aviator casino game on Hollywoodbets, Betway, and other top SA casino betting sites, offers players an exciting, fast-paced experience where they can cash out at any time before the plane flies away. With a R100 budget, you can employ various strategies to maximize your winnings while managing your risks. Here are some strategies to consider when playing Aviator with a limited budget. These aren't guaranteed to help you win, but they may give you an edge the next time you are chasing a profit on Aviator.
Strategy 1: Consistent Low Bets
With a R100 budget, you can place consistent low bets (e.g., R1 or R2) on one or both boxes, allowing you to play for an extended period. This strategy minimizes your risks and lets you cash out at lower multipliers, gradually accumulating winnings. By cashing out consistently at around 2x or 3x multipliers, you can secure small wins while ensuring you don't lose your entire budget in a single round.
Strategy 2: Martingale System
The Martingale system is a popular betting strategy where you double your bet after each loss. In Aviator, you can apply this method by starting with a R1 bet and doubling it each time the plane flies away before you cash out. When you win, return to the initial R1 bet. This approach can help you recover losses, but it can also exhaust your R100 budget quickly if you experience a long losing streak.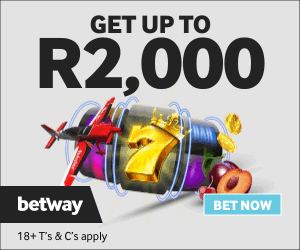 Strategy 3: Target Multiplier
Set a target multiplier (e.g., 5x or 10x) and consistently cash out at that level. This strategy requires patience and discipline, as you may be tempted to hold out for higher multipliers or cash out too early. By sticking to your target multiplier, you can potentially secure more significant wins while managing your risk. However, keep in mind that reaching high multipliers is less frequent, so your R100 budget may run out faster.
Strategy 4: Diversify Your Bets
Instead of placing the same bet on both boxes, diversify your bets by allocating different amounts and cash out points. For example, place a R1 bet on one box and cash out at a 2x multiplier, while placing a R3 bet on the other box and cashing out at a 5x multiplier. This approach spreads your risk and allows you to benefit from both low and high multipliers.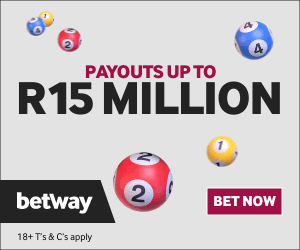 Strategy 5: Observe and Adapt
Pay attention to the game's recent trends and adapt your strategy accordingly. If the plane consistently reaches high multipliers, consider adjusting your cash out points to take advantage of potential wins. Conversely, if the plane frequently flies away at lower multipliers, focus on cashing out earlier to minimize losses. Remember that past performance is not a guarantee of future results, so always be prepared to adjust your strategy as needed.
The Gambler's Verdict on winning strategies for the Aviator
When playing Aviator with a R100 budget, various strategies can help you maximize your winnings while managing your risks. Experiment with different methods, remain adaptable, and always play responsibly. Keep in mind that no strategy guarantees success, and the outcome of the game is ultimately determined by chance. Check out some of our other Aviator guides in our dedicated Aviator tips section. Enjoy the excitement of Aviator and good luck!
Betway Aviator
Betway Aviator Features
Play from R1 a bet
Win up to 20,000x your stake
Now available on Betway
Betway Aviator Basics
Game Type :

Cash Out Games

Software :

Spribe