Gbets, registered and licensed under the Western Cape Gambling and Racing Board, is among the top bookmakers in South Africa and is affiliated with the Gold Rush Gaming Group. In an effort to level the playing field amidst intense competition, Gbets made the decision to offer the Data free App to their customers in 2019. This was a game changer for punters in Mzansi who were facing daily financial challenges as it eliminated the need to purchase mobile data for betting. The introduction of the Gbets data free app meant that punters no longer had to worry about running out of data while placing live bets and potentially missing out on updated odds, as the app removed the need to purchase data altogether.
How to download the Gbets Data Free App
Regrettably, the Gbets Datafree App is not yet available for iOS users, but they can still use the mobile site, which is equally functional. Since Google Playstore does not allow gambling and betting apps on their platform, the Gbets Data Free app must be downloaded directly from the Gbets website. Below is a brief and comprehensive step-by-step guide on how to download the app in just a few minutes.
Begin by accessing 'Settings' on your mobile phone and tapping on 'Security'.
Select 'Unknown Sources' and tap 'OK'.
Next, navigate through the Gbets website to find the download button. If you can't locate it, use this link to download your app.
Once the download is complete, you can install the app.
Finally, open the application and enter your username/email and password. Alternatively, if you are a new user, create an account.
Gbets Data Free App Features
Gbets offers several useful features to enhance your betting experience, including:
Book A Bet – This feature enables you to create a bet and reserve it for later use, whether at a shop or online, using a unique Gbets Booking ID. You can share your booking ID with fellow punters, and pay for your bet at your convenience.
Push Notification – These pop-up messages keep you updated on the latest happenings with your bets, new markets, and live scores. With these notifications, you can make informed decisions about whether to cash out if you no longer trust the remaining teams, helping you cut your losses.
Live streaming – This app offers the exciting perk of live streaming your favorite sporting events, allowing you to enjoy your bets in real-time.
Edit My Bet – If you have placed a bet and regret some of the teams or odds you chose, you can still modify it as long as it is still pending. You can add or remove teams as desired to optimize your potential payout.
Cash Out – With the mobile app, you have access to your betting experience in the palm of your hand. This means that if you think your bet is likely to lose, you can cut your losses by cashing out. Note that cash outs are not always available, as they are only provided by the bookie when feasible.
Gbets Deposits
Gbets offers a variety of quick and easy methods for depositing and withdrawing money from your online account. Here are the available options:
Deposit Methods:
Cash deposits
1Voucher
OTT Voucher
BluVoucher
Direct Bank Transfer
Visa
MasterCard
American Express
EFT Transfer
Instant EFT
EFT Secure
Celbux
Withdrawals
Visa
Mastercard
American Express
Celbux
1Voucher App
FNB eWallet
Gbets FAQ
The process of withdrawing money from your Gbets account is straightforward and typically takes less than 24 hours to process. However, it may take up to 1 to 3 working days for the funds to appear in your balance.
To withdraw funds from your Gbets account, simply log in to your account, go to 'Withdraw Funds', choose the amount you wish to withdraw, select the payment option you prefer, provide the required details, and submit your withdrawal request. Your cash will be sent to you in no time.
Regarding the difference between the Gbets Mobile App and the Mobile Data free app, there isn't much of a difference. Unlike other datafree apps where you have to set your app to be on data freemode, the Gbets app automatically functions without data.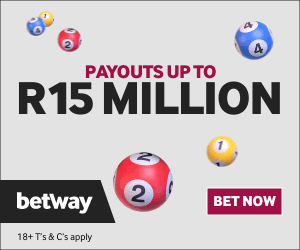 The Gamblers Verdict on the Gbets Data Free App
In conclusion, Gbets is a great bookmaker that provides excellent online betting services, and the Data free app has made it even more convenient for punters to enjoy their betting experience without worrying about purchasing data. However, there is room for improvement, and the bookie could consider adding more lucky numbers for punters on their website. Additionally, the process of locating the download button for the Gbets Data free app can be difficult, and this is an area where Gbets could also consider making improvements.