AfriBet is a renowned online betting platform in South Africa, offering users a comprehensive gaming experience on sports betting and casino games. This review will delve into the various aspects of AfriBet, from its user interface to its wide range of betting options, so that you can make an informed decision about whether this platform is right for you.
User Interface and Website Design
AfriBet boasts a sleek, user-friendly interface that allows for easy navigation. The website's design is visually appealing, with a pleasing color scheme and well-organized layout. Users can access all the necessary information with minimal clicks, making the site's usability a standout feature.
Betting Markets and Options
AfriBet offers an impressive array of betting markets, catering to a diverse range of sporting interests. Users can place bets on popular sports such as soccer, rugby, and cricket, as well as lesser-known options like table tennis and futsal. Additionally, AfriBet provides a multitude of betting options, including in-play betting and virtual sports.
Bonuses and Promotions
To entice new users and reward loyal customers, AfriBet provides a variety of bonuses and promotions. The platform offers a generous welcome bonus to new users, and existing customers can take advantage of ongoing promotions and incentives. AfriBet's loyalty program allows users to earn points for each bet placed, which can be redeemed for additional bonuses. Afribet are currently offering a 100% deposit match bonus up to R2000 for new customers, and a few stand multi bet boosts and other promotions for existing customers.
Security and Licensing
AfriBet takes the security of its users seriously, employing advanced encryption technology to protect personal and financial information. The platform is licensed and regulated by the South African government, ensuring that users can place bets with confidence, knowing that their activities are legal and secure.
Payment Options
To accommodate users, AfriBet offers a range of payment options, including popular methods such as credit and debit cards, e-wallets, and bank transfers. Deposits and withdrawals are processed quickly and securely, ensuring that users have access to their funds without unnecessary delays.
Customer Support
AfriBet is committed to providing excellent customer support, with a dedicated team of professionals available to assist users with any queries or concerns. The platform offers multiple contact methods, including live chat, email, and telephone support, ensuring that help is always just a click or call away.
The Gambler's Verdict on Afribet
AfriBet is a reliable and user-friendly online betting platform, offering a wide range of betting markets, attractive promotions, and top-notch security. Its easy-to-navigate website, coupled with an impressive array of payment options and dedicated customer support, make it an ideal choice for both novice and experienced bettors in South Africa. They aren't quite one of the best online casino sites in South Africa as they don't offer slots games, but they're great for sports betting.
Afribet Login Guide
If you're new to AfriBet or need a refresher on how to log in, this guide will walk you through the process step by step.
Step 1: Visit the AfriBet Website Navigate to the AfriBet website at https://www.afribet.bet.
Step 2: Locate the Login Button On the top-right corner of the homepage, you'll find the "Login" button. Click on it to access the login page.
Step 3: Enter Your Login Credentials On the login page, you'll see two fields: one for your username or email address and another for your password. Fill in the appropriate information, ensuring that you've entered the correct credentials associated with your AfriBet account.
Step 4: Click on the "Login" Button After entering your login information, click on the "Login" button below the password field. If your credentials are correct, you will be logged in and redirected to the main betting area.
Step 5: Troubleshooting Login Issues If you have trouble logging in or receive an error message, try the following steps:
Double-check your login credentials to ensure they are accurate and correctly entered.
Ensure your internet connection is stable and working properly.
Clear your browser's cache and cookies or try logging in from a different browser or device.
Reset your password by clicking on the "Forgot Password" link on the login page. Follow the prompts to create a new password for your account.
Step 6: Contact Customer Support If you've tried the troubleshooting steps and still cannot log in, reach out to AfriBet's customer support for assistance. They can be contacted via live chat, email, or phone, and are available to help resolve any issues you may be experiencing.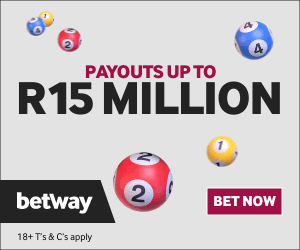 More South Africa Betting Sites