You can easily get all the latest Hollywoodbets fixtures on your device, whether it's a cellphone, tablet or computer. You can choose from four downloadable fixtures and guides, including Soccer, All Sports, Holly Sixa, and Dream Guide, which provide kick-off times, odds, call out codes, and coupon codes. These guides are perfect for checking out available fixtures and marking out your bets before visiting one of their branches.
Download Hollywoodbets Fixtures
To download the latest fixtures, visit the Hollywoodbets fixtures page and select the appropriate fixture from the drop-down menu next to the "Choose a fixture" box. Once you've made your selection, click on the green "Download" button, and the fixture will be downloaded. If you're on mobile, you'll need to select an app to view the fixtures, while on desktop, the fixture should open in a new tab.
The Soccer fixture document contains all the available soccer fixtures at Hollywoodbets, including dates, countries, and leagues. You can find the odds for the Home Win, Draw, and Away Win, as well as three Double Chance markets: Home/Away, Home/Draw, and Draw/Away. Additionally, this document includes info on Hollywoodbets' Soccer Bonus Bonanza, Soccer Coupon Codes, Call Out Codes, and Lucky Numbers Coupon Codes.
The Sports fixture document includes all the information related to upcoming sports events outside of soccer. You can find two-way markets for most of these sports, as well as odds for additional markets like rugby handicaps, etc.
The Holly Sixa fixture list will provide you with details of all the upcoming Sixas, including six pre-determined games in which you are required to choose one to three outcomes for each game.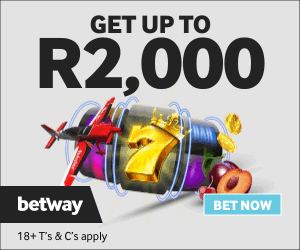 How to download Hollywoodbets Fixtures
Downloading the latest Hollywoodbets fixtures for soccer and sports is a simple process that can be done in just a few clicks, whether you're using a cellphone or laptop. Follow these steps to get started:
Go to the Hollywoodbets fixtures page.
Locate the "Choose a fixture" box and click on the drop-down menu next to it.
Choose the fixture you want to download from the available options: Soccer, All Sports, Holly Sixa, or Dream Guide.
Make sure you select the correct fixture before proceeding.
Click the green "Download" button to start the download process.
If you're using a mobile device, you may be prompted to choose an app to view the fixtures on. If you're having trouble opening the file, you may need to download a PDF reader. On desktop, the fixture should open in a new tab.
With these simple steps, you can easily download the latest Hollywoodbets fixtures and stay up-to-date with the latest sports events and betting opportunities. You can also find out more on what is on offer in our Hollywoodbets review.
Lucky Numbers Dream Guide
The Lucky Numbers Dream Guide contains all the info you might need to take your Lucky Numbers bets. You can convert your dreams into numbers that you can use to bet on one of Hollywoodbets' thousands of weekly Lucky Numbers draws. Additionally, it includes a weekly horoscope, Lucky Calendar, and info on featured weekly draws, including the number of balls drawn, ball sets, odds, betting markets, schedules, and the biggest Lucky Numbers wins from the previous week. Don't forget to check out the best slots sites in South Africa, where Hollywoodbets Spina Zonke features heavily!