Vouchers have revolutionized the process of online transactions, making it easy and accessible for customers to deposit and pay for online stores and websites without using bank cards. Online shopping, gambling, and betting have become more accessible to all irrespective of their location. Online betting has become increasingly popular in South Africa, and the COVID-19 pandemic has further accelerated its popularity. Online betting is more convenient than visiting betting outlets, and to fund their accounts, punters can use various payment methods, including bank deposits, Visa, Mastercard, Instant EFT, and vouchers. In this guide, we'll be running through why betting vouchers are popular, as well as how to use them on South African betting sites.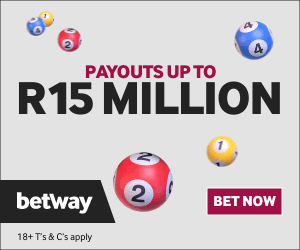 Why Betting Vouchers are popular in South Africa
Vouchers are one of the most popular ways of depositing funds into betting accounts, and punters prefer them as they can be used without bank cards, which many are skeptical about when making online transactions. Vouchers are readily available across South Africa, and punters can purchase them even at local Spaza shops and leading supermarkets like Game Stores, Shoprite, Checkers, PEP, Spar, and Pick'n'Pay, Rhino, Peoples Prepaid, GloCell, Cambridge Food, CellAir, and Makro. To use a voucher, the punter has to buy one and redeem it by entering the voucher code into their betting account, and the account will be credited with the voucher's equivalent value.
South African Betting Sites that offer voucher deposits
Several bookmakers in South Africa offer voucher deposits, making it easy for punters to fund their accounts. The article identifies some of the popular vouchers used in South Africa, such as OttVouchers, BluVoucher, and 1forYou Vouchers. OttVouchers allow customers to convert cash into online credit and are available at over 75,000 outlets countrywide. BluVouchers are a convenient way to transact online without a bank card, and 1forYou Vouchers offer digital vouchers for online payment access. The article also provides information on where to buy these vouchers and the denominations available.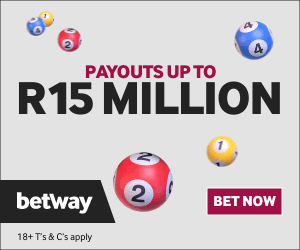 Betting sites that accept OttVouchers include HollywoodBets Top Up Vouchers, Interbet, Betway vouchers, Gbets, Playbet, Yesplay, Marshalls, Bet.co.za, Sun Bet, Powerbets, Playabets, World Sports Betting, Lotto Star, Soccer Shop Lucky bets, LM Bookmaker Tab Gold, Top Bet, Morris Vee, Massiv Bet, Vegas Bets, Tab, Sports Bet, First Bet, Afri Bet, Biza Bets, and Supabets. Supabets Vouchers, Diski Millions, Rugby Fundi, Soccer Tab, and Betway accept BluVouchers.
Where to purchase OTT, 1foryou, Blu and Kazang Vouchers in South Africa
OTT, 1foryou, Blu, and Kazang vouchers are all popular payment methods used by punters in South Africa to fund their betting accounts. These vouchers can be purchased at various retailers across the country.
OTT vouchers can be bought at over 70,000 outlets in South Africa, including Makro, PAV Telecoms, People's Prepaid, R&A Cellular, Just Right Communications, A2 Pay, Game, Glocell, Fresh Stop, Builders, Boxer, Rhino, Kazang, Cambridge Food, and Cell Air.
1foryou vouchers can be purchased at Flash, Shoprite, OK, PEP, PEP Home, PEP Cell, Checkers, Usave, Dealz, Tyme Bank, House and Home, Ackermans, Top it Up, Bondicell, and Nedbank.
Blu vouchers are available in various denominations ranging from R2 to R1,000 and can be purchased at various merchants, making it a convenient payment method.
Kazang is South Africa's biggest payment and top-up company and offers several products to various businesses in the country. Kazang vouchers can be purchased at participating stores, including Spaza shops, making it a quick, safe, and convenient way for punters to convert cash into online credit at the various bookmakers that use Kazang services.
How to use a betting voucher
A betting voucher such as 1voucher or OTT (One Time Token) is a prepaid voucher that can be used to make deposits at participating online betting sites. Here's how to use a betting voucher:
Purchase a betting voucher: Visit a retail store or online platform that sells 1voucher or OTT vouchers and purchase one of the available denominations that suits your betting needs.
Register an account: If you haven't already, sign up for an account at a participating online betting site that accepts the voucher you've purchased.
Go to the deposit section: Log in to your betting account and navigate to the deposit section of the website.
Choose your payment method: Select 1voucher or OTT as your payment method from the list of options.
Enter voucher details: Enter the voucher details, which will include a unique code or pin number printed on the voucher. Make sure to enter the code correctly to avoid any errors.
Confirm the transaction: After entering the voucher details, confirm the transaction and the amount will be added to your account balance.
It's important to note that betting vouchers typically have a limited lifespan, so be sure to use them before the expiration date. Additionally, the voucher can only be used once and any unused funds cannot be transferred back to the voucher.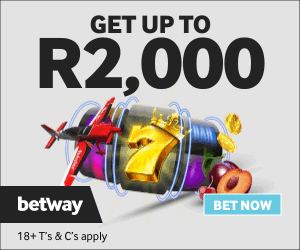 In conclusion, the use of vouchers has made online transactions more accessible and convenient for punters in South Africa. Vouchers offer a safe and secure payment method for online betting, and punters can purchase them from various outlets across the country.