Supabets has developed a mobile-friendly version of their website, which is more lightweight compared to the full or desktop versions. To access your Supabets mobile account, visit www.supabets.co.za and enter your login credentials on the homepage. Alternatively, you can also use the Supabets mobile app to log in to your account, which offers a similar user experience to the mobile website. In this guide, we'll be explaining how to do a successful Supabets mobile login so you can access your account from your phone.
How to register for a Supabets account
In order to login to your account you'll need to have opened an account, here's how to open one if you don't have one;
To place bets or access your account, you need to have a registered account with Supabets. If you're a new customer, visit the Supabets website or type "Supabets.co.za" in your web browser to create an account. Click on "create account" and fill in your personal details.
Afterward, Supabets will send you an approval code via SMS. Enter the code in the specified box to complete the registration process.
To ensure a smooth operation of your account, you need to complete the FICA verification process, which is a legal requirement from the government as part of KYC (Know Your Customer) regulations. Upon completion of the verification, Supabets will reward you with a R50 bonus that you can use to bet on sports. You can read more about Supabets Bonuses on their website.
Supabets Mobile Login Guide
Here is a step-by-step guide on how to log in to the Supabets mobile site:
Open your mobile browser and go to the Supabets website by typing in the URL: https://www.supabets.co.za/
Once the site loads, you will see a button labeled "Login" at the top right corner of the screen. Click on it to proceed to the login page.
On the login page, you will see two input fields labeled "Username" and "Password." Enter your registered Supabets username and password into these fields.
After entering your details, click on the "Login" button below the password field to log in to your account.
If you have entered the correct login details, you will be directed to your account dashboard, where you can access all the features of the Supabets mobile site.
If you have forgotten your login details, you can click on the "Forgot Password" link located below the password input field. You will be prompted to enter your registered email address, and Supabets will send you instructions on how to reset your password.
It is important to note that you must have a registered Supabets account to be able to log in to the mobile site. If you do not have an account yet, you can register by clicking on the "Register" button located next to the "Login" button at the top right corner of the screen.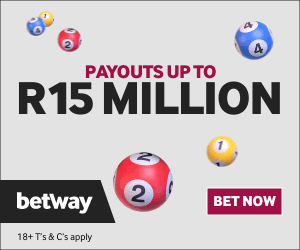 Download the Supabets App
To enhance your user experience, it's advisable to download the Supabets Mobile App, which is available for Android users. Although the mobile web version of Supabets is good, the app offers even better functionality. You can easily download the Supabets Mobile App by obtaining the APK file for Android devices on the Supabets website.
Supabets Data Free Betting Mobile App
Supabets offers a Data Free version of their mobile app that allows users to bet on sports and lucky numbers without incurring data charges. This feature is a thoughtful move by Supabets to help players save money on data expenses, allowing them to purchase vouchers instead. However, for playing slots or casino games, users need to use the full site version app, which isn't data-free.
Recently, in 2023, Hollywoodbets, one of the largest sites, also introduced a Hollywoodbets Data Free service to their customers. Betway was one of the first betting sites to have a Betway Data Free mobile app in 2020.
The old supabets mobile site
For long-time users of Supabets who primarily focus on sports betting, the old Supabets mobile site may be more suitable. To access it, use this link.
The old Supabets website is user-friendly and mainly dedicated to sports and live betting. Additionally, it consumes less mobile data compared to the new Supabets site. It also runs smoothly on older phones, without causing any hassle.
We do recommend using the new Supabets website instead as Supabets has launched a new mobile website with an impressive design that brings all the options under one platform. With the new website, users have access to all betting markets, including sports, slots, and Supa Numbers.
Depositing on Supabets
Supabets offers a variety of deposit methods to cater to the diverse needs of players. These include:
One Voucher
OTT Vouchers
Blue Voucher
Supabets Voucher
Supabets Prepaid Card
MTN MOMO
Visa Card / Mastercard
OZOW EFT
PAY U
Peach Payments
SID EFT
For withdrawals, the minimum amount is R50 for EFT Bank Transfer and R100 for FNB eWallet and Standard Bank instant Money. Payments typically take a maximum of 48 hours to reflect in your bank account and about 24 hours when using eWallet as the method of payment.
For the first-time withdrawal, you'll need to send FICA documents to Supabets for identity verification. To withdraw money from Supabets Bonus Winnings, you must transfer your bonus amount to your Main Account and fulfill all the bonus requirements to move funds or withdraw them.
Overall thoughts on Supabets Mobile betting
Supabets is an online betting site that offers a wide range of sports betting markets, as well as lotto, numbers games, and casino games. The site is known for its user-friendly interface, competitive odds, and various deposit and withdrawal options, including vouchers, EFT/bank transfers, and mobile payments.
Supabets is also available on mobile devices, with a mobile website and app that allows users to access all the features and betting markets on-the-go. The site provides a comprehensive guide to responsible gambling and encourages users to gamble responsibly. Additionally, Supabets offers various bonuses and promotions, such as welcome bonuses and free bets, to its new and existing customers.
Overall, Supabets is a reliable and trustworthy online betting site that provides an exciting betting experience to its users. However, it is important to always gamble responsibly and within your means.
R50 Free Bet, 100 Free Spins & Deposit Bonuses up to R5k
Supabets
Supabets over a fantastic variety of slots games, including slots from Habanero, Pragmatic Play, YGGDrasil and more. There is also a comprehensive casino lobby, including games like Lightning Roulette and Crazy Time. The welcome offer of a R50 free bet, 100 free spins and deposit bonuses up to R5000 is one to take advantage of.
100 Free Spins
R50 Sign Up Free Bet
Deposit Bonuses up to R5000