The Spina Zonke wave has taken the entire South African gambling industry by storm. Thousands upon thousands of South African punters head over to Hollywoodbets every single day to enjoy the dozens of Spina Zonke games on offer. One of the main reasons that attract players to Spina Zonke games is their easy to play nature, as well as the fantastic variety. Amongst the dozens of Spina Zonke games, players do find games that appeal to low rollers, those that appeal to mid-range players as well as those that appeal to high rollers. Having checked out all of the Spina Zonke games for low rollers, as well as Spina Zonke high rollers, we found a few games that return great rewards during gameplay, ones that have a very high RTP, or return to player. In this article, we are going to have a look at the Spina Zonke games with the highest return.
What is RTP and why does it matter?
Return to Player (RTP) is the term casinos games use to describe the percentage of all the wagered money a slot machine, or in this case a Spina Zonke game, will pay back to players over time. For example, if you make a hundred R1 bets on a game where the RTP is 90%, you might expect to get back about R90 in wins. Of course this is calculated over the long term, on the short term you can expect different results. The higher the RTP the more you can expect back as winnings during the course of a long session.
High Paying Spina Zonke Games
Nuwa (98.04%)
Nuwa ranks as the best paying Spina Zonke game. When players start a gaming session playing the game, they find themselves venturing into the mystical fantasy world. In this world, players get to live a new life surrounded by lovely fairies. However, just like the planet earth, there are several secrets in Nuwa and the player's task during his adventure in the mystical world is to uncover these secrets with their spins. Will they be dark or not? Well, the answer to this question only comes when players set in motion the game's five reels that come with 28 paylines.
Nuwa
Nuwa Features
56c Min Spin
98.04% RTP
Bonus & Features
Author : The Gambler
Nuwa Basics
Game Type : Spina Zonke
Software : Habanero
Nuwa comes with a couple of bonus features that is, the free games feature and the bonus feature. The bonus feature is the most lucrative of all as the payouts for all win lines landed are doubled! It's largely because of this feature that the slot comes with an impressive RTP standing at 98.04%.
Fortune Dogs (98%)
Players when they start a gaming session playing Fortune Dogs slot from Habanero on Spina Zonke find themselves travelling to the Eastern world. Once players set foot in the Eastern world, they immediately head over to the Asian forests where they encounter all sorts of creatures mainly dogs, tigers and cats.
Fortune Dogs
Fortune Dogs Features
98% RTP
Feature and Multipliers
500x Grand Prize
Fortune Dogs Basics
Game Type : Slots, Spina Zonke
Software : Habanero
Stumbling upon three golden paws on the same spin during the feature allows the player to trigger the free spins feature. Players also stand a chance of triggering the Fortune Dogs feature. This feature is particularly lucrative as all win lines featuring high-value symbols see their payouts tripled. It's largely owing to this that the game comes with an impressive 98% RTP.
Koi Gate (98%)
Koi Gate is a visually appealing slot game that comes from the Habanero stable. The game plays on a 5×3 reel grid and it's based upon the oriental tale of a koi determined koi that pleased the gods by leaping across a waterfall. The gods rewarded the determined koi by transforming him into a dragon. When playing this slot, landing the koi will help the player trigger a respin. Landing additional koi symbols during the respin help retrigger another respin. All win lines landed during this feature will see their payouts doubled!
Koi Gate
Koi Gate Features
RTP 98%
5x3 Reel
Respin Feature
Koi Gate Basics
Game Type : Slots, Spina Zonke
Software : Habanero
Players ought to note that thanks to its visually appealing graphics, the game is quite immersive hence players will feel like they are right there in the thick of things when the game commences. Koi Gate features a progressive jackpot that can be won at random during gameplay. The respins feature and the progressive jackpot are the only bonus features incorporated in this slot. There is nothing to worry about however on this front as the game's impressive RTP standing at 98.00% compensates for this.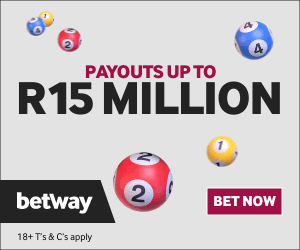 London Hunter (97.94%)
London Hunter is a 5-reel and 25 payline video slot from Habanero. This slot machine comes with a steampunk theme which teleports players back in time to an era where dinosaurs and dragons ruled the world. Players eager to come up close to the now-extinct dinosaurs will, therefore, find the London Hunter slot to be a great proposition.
London Hunter
London Hunter Features
97.94% RTP
Hit Big Jackpots
Great Features
London Hunter Basics
Game Type : Slots, Spina Zonke
Software : Habanero
Players ought to note that the dinosaur represents the wild when playing this slot and whenever it lands on the reels, it expands to cover all reel positions. London Hunter slot features two progressive jackpots that players can win at random. These progressive jackpots offer ridiculously high payouts something which necessitates the game's RTP to stand at an impressive 97.94%.
Hot Hot Fruit (96.84%)
Hot Hot Fruit is hands down the most popular game on Spina Zonke, and boasts an impressive RTP of 96.84%. With the Hot Hot Feature and bonus game being highlights for the player.
Hot Hot Fruit
Hot Hot Fruit Features
30c Min Bet
Free Spins and Features
Available on Hollywoodbets Spina Zonke
Author : The Gambler
Hot Hot Fruit Basics
Game Type : Spina Zonke
Software : Habanero
Hey Sushi (96.75%)
Hey Sushi slot game is an exciting food-themed slot that excites and entices all players who love indulging in all sorts of exotic dishes. When playing this particular slot machine, players get the opportunity to enter into a sushi restaurant. As the chef prepares the best sushi, the players get to learn a thing or two about the best sushi ingredients as well as how to prepare the most sumptuous sushi dish. Hey Sushi comes with five reels and 25 paylines. Players during the game equally divide their gaming session between the base game and the bonus feature.
Hey Sushi
Hey Sushi Features
Cascading Feature
Free Games Feature
96.75% RTP
Hey Sushi Basics
Game Type : Spina Zonke
Software : Habanero
The bonus feature incorporated in this slot is the free games feature which sees players receive 10 free games and a high of 15x win multiplier. When playing both in the base game and free games feature, players once they land a win line immediately trigger the cascades. Thanks to the cascades, it's possible for players to land consecutive win lines one after the other. This is one of the reasons why the game comes with an impressive RTP standing at 96.75%.
How to check the RTP of any Spina Zonke game
Checking the RTP of a Spina Zonke game is fairly easy, load up the game you want to play and click on the help button. Scroll through the help information until you find the RTP, which is usually located right at the bottom.
More Spina Zonke Games