Are you interested in playing Hollywoodbets Spina Zonke? The Spina Zonke games, particularly Hot Hot Fruit, have recently experienced tremendous growth in popularity. Learn how to sign up for Hollywoodbets Spina Zonke and login to your Spina Zonke account by reading the article below. Soon you'll be spinning on games like Hot Hot Fruit, Wealth Inn and more! Check our list of Spina Zonke games for more.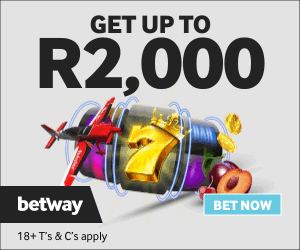 How to join Hollywoodbets Spina Zonke
You must first sign up and register with Hollywoodbets in order to access Spina Zonke. This is due to the fact that Spina Zonke may only be played by registered Hollywoodbet users. You must also FICA, so keep in mind that registration is only half of the need. For instructions on how to sign up with Hollywoodbets, see below:
Go to the hollywoodbets www.hollywoodbets.net website
Click on the green "join now" button, which will open up the hollywoodbets spina zonke sign up page
Complete all details on the Hollywoodbets sign up page, including :title, name, surname, ID number, gender, mobile number, email address, and physical address
Tick the box confirming you are over the age of 18 and that you agree to the terms and conditions, and then click the purple "Submit" button to open your account
Hot Hot Fruit
Rating:
Hot Hot Fruit Features
30c Min Bet
Free Spins and Features
Available on Hollywoodbets Spina Zonke
Author : The Gambler
Hot Hot Fruit Basics
Game Type : Spina Zonke
Software : Habanero
Hollywoodbets Spina Zonke login
Once you've regsitered a Hollywoodbets Spina Zonke account the next step is to login to your Spina Zonke account, this is the only way you can access the Spina Zonke games. To login to Hollywoodbets Spina Zonke follow the steps below;
Visit the Hollywoodbets Spina Zonke website on www.hollywoodbets.net
At the top of the page there is a login button that says username and password
Enter your Hollywoodbets username and password for your account, accept the t&c's, and click the "Login" button
Once you are logged in, you will see your username and account number at the top of the page and will be able to access all the Spina Zonke games
How do the Spina Zonke games work?
Playing Spina Zonke games has the same goal as playing traditional slot machines. This means that in order to be eligible for the game's prizes, players must line up identical symbols on the same active payline. Players should be aware that they have the freedom to change features like the Auto Pay function, Coin Size, and Bet Level before starting a game or even in the middle of one. While Bet Level specifies how many tokens/stakes the player will use on each spin, Coin Size regulates the value of each token/stake.
Players should be aware that because the Spina Zonke games are part of a single game collection, features like the supported betting possibilities are more or less comparable (but not identical across all slots). Players can wager as little as 15c cents every spin on any of the Spina Zonke games. The most that players may stake on a single spin is R300.
It is obvious that Spina Zonke games cater more to the needs of low rollers and mid-range players just by looking at the averages of the accepted betting options. However, high rollers need not be discouraged because of the large rewards and jackpots offered.
More on Hollywoodbets Spina Zonke
With the constant addition of new Spina Zonke games to Hollywoodbets, it can be challenging to find the best slot to play. Initially, there were only about 70 Habanero games to choose from, such as Lucky Durian and Nuwa. However, in 2022, Hollywoodbets released hundreds of new slots from Yggdrasil and Pragmatic Play, resulting in four categories of games, including Jackpot Race games.
Some gamblers may choose which Spina Zonke games to play based on recommendations from friends or popularity, and there is nothing wrong with that. However, if you want to be more methodical, you can consider various factors to help you decide which Spina Zonke game to play, including:
The minimum bet size (cost to play)
The number of paylines (the number of ways to win)
Features like free spins, wilds, and scatters (extras that can help create wins)
The availability of bonus buys (the option to pay to trigger a feature or bonus round)
The return to player (RTP) rate (the average amount the game pays out)