There are over 450 different Spina Zonke games on Hollywoodbets from Habanero, Pragmatic Play and YGGDrasil to choose from, ranging from the popular Hot Hot Fruit to the famous Sweet Bonanza game, with spins available from as little as 15 cents depending on the game being played. Hollywoodbets is one of the best slots sites in South Africa thanks to what it has on offer. If you'd like to register an account so that you can join in on the Spina Zonke action then you've come to the right place. In this guide, we will be explaining how to register for an account with Hollywoodbets Spina Zonke, as well as how the games work to help you get started on your Spina Zonke journey.
How to register a Spina Zonke account on Hollywoodbets
The process of opening an account to play Spina Zonke on Hollywoodbets is straightforward, the only requirement is that you must be over 18. We've listed the sign up steps you'll need to take below in order to register for an account;
Visit www.Hollywoodbets.net from your phone or computer and click on the register button
Complete all the details on the registration form, you'll need to full in your full name, contact number, ID number etc
Once you've completed the registration form click on the submit button and your Hollywoodbets account will be created
Login to your new Hollywoodbets account using the details you provided during registration
Once logged in click on Spina Zonke on the menu to access the Spina Zonke games
Select the game you want to play, and if you have funds in your account you can start playing
Click here to visit Hollywoodbets to open a new account, you can find out more about Hollywoodbets in our Hollywoodbets review
Hot Hot Fruit
Rating:
Hot Hot Fruit Features
30c Min Bet
Free Spins and Features
Available on Hollywoodbets Spina Zonke
Author : The Gambler
Hot Hot Fruit Basics
Game Type : Spina Zonke
Software : Habanero
How to download Spina Zonke to your phone
Hollywoodbets do not offer an app for players to download and play the Spina Zonke games on. The best way to access the games is by accessing the new.hollywoodbets.net site using the chrome browser on your mobile phone, this is the most stable way to enjoy the Spina Zonke games.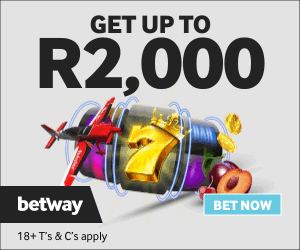 How to play the Spina Zonke Games
Playing Spina Zonke games with Hollywoodbets is quick and easy. Simply choose the game you'd like to play, enter your desired stake amount (the amount you want to bet per spin) and hit the play button. The only thing that may confuse first-time players is the bet level and the coin amount. Bet Level and Coin are used to determine how much you'd like to play on your next spin. Adjust each of these until you are happy with your stake (this is indicated by the "Bet" tab at the bottom of the game). Unlike similar games in traditional brick and mortar outlets, you can't place a bet on a particular set of paylines – all available paylines are covered by whatever you decide to stake on your spin.
Spina Zonke Bonuses & Features
Each Spina Zonke game boasts its own unique set of exciting bonuses and in-game features, which can be triggered at any time while playing, or can be bought on certain games. Some of these feature bonus spins or multipliers that can boost your winnings. Check the information about each game to see all the different features and bonuses before you start your session.
The best Spina Zonke games to play once you've registered an account
We've listed some of the most popular Hollywoodbets Spina Zonke games below, along with reviews of how each game works. The games below are recommended for new and experienced slot players thanks to their simplicity and features;
Complete list of the Spina Zonke games on Hollywoodbets
| Game | Min Bet |
| --- | --- |
| Lucky Durian | 15 Cents |
| Wealth Inn | 16 Cents |
| Christmas Gift Rush | 20 Cents |
| Knockout Football Rush | 20 Cents |
| Prost | 25 Cents |
| New Years Bash | 25 Cents |
| Lantern Luck | 25 Cents |
| Fly | 30 Cents |
| Hot Hot Fruit | 30 Cents |
| Hot Hot Hollywoodbets | 30 Cents |
| Orbs of Atlantis | 30 Cents |
| Happy Ape | 30 Cents |
| Jellyfish Flow | 30 Cents |
| Jellyfish Flow Ultra | 30 Cents |
| Scopa | 30 Cents |
| Wild Trucks | 30 Cents |
| Santa's Village | 30 Cents |
| Candy Tower | 30 Cents |
| Fortune Dogs | 30 Cents |
| Koi Gate | 36 Cents |
| 12 Zodiacs | 36 Cents |
| Mount Mazuma | 40 Cents |
| Fenghuang | 40 Cents |
| Hot Hot Halloween | 40 Cents |
| Knockout Football | 40 Cents |
| Magic Oak | 40 Cents |
| Ocean's Call | 40 Cents |
| Wicked Witch | 40 Cents |
| Arcane Elements | 50 Cents |
| Aztlan's Gold | 50 Cents |
| Bombs Away | 50 Cents |
| Cake Valley | 50 Cents |
| Coyote Crash | 50 Cents |
| Dragon's Throne | 50 Cents |
| Egyptian Dreams | 50 Cents |
| Egyptian Dreams Deluxe | 50 Cents |
| Frontier Fortune | 50 Cents |
| Gangsters | 50 Cents |
| Gold Rush | 50 Cents |
| Hey Sushi | 50 Cents |
| Indian Cash Catcher | 50 Cents |
| Jugglenaut | 50 Cents |
| Jump | 50 Cents |
| Kane's Inferno | 50 Cents |
| London Hunter | 50 Cents |
| Loony Blox | 50 Cents |
| Lucky Lucky | 50 Cents |
| Pumpkin Patch | 50 Cents |
| Rolling Roger | 50 Cents |
| Roman Empire | 50 Cents |
| Ruffled Up | 50 Cents |
| Sparta | 50 Cents |
| Super Twister | 50 Cents |
| Taberna de los Muertos | 50 Cents |
| Taberna de los Muertos Ultra | 50 Cents |
| Techno Tumble | 50 Cents |
| The Dragon Castle | 50 Cents |
| Totem Towers | 50 Cents |
| Wizards Want War | 50 Cents |
| Zeus II | 50 Cents |
| 5 Mariachis | 50 Cents |
| Return to the Future | 50 Cents |
| Fa Cai Shen | 56 Cents |
| Fa Cai Shen Deluxe | 56 Cents |
| Lucky Fortune Cat | 56 Cents |
| Nuwa | 56 Cents |
| Ways of Fortune | 56 Cents |
| Mystic Fortune Deluxe | 56 Cents |
| Calaveras Explosivas | 60 Cents |
| Nine Tails | 60 Cents |
| Colossal Gems | 60 Cents |
| Fire Rooster | 60 Cents |
| Four Divine Beasts | 60 Cents |
| Panda Panda | 60 Cents |
| The Dead Escape | 60 Cents |
| Bird of Thunder | 60 Cents |
| Naughty Santa | 60 Cents |
| Presto | 60 Cents |
| Scruffy Scallywags | 60 Cents |
| Marvellous Furlongs | 60 Cents |
| Happiest Christmas Tree | 80 Cents |
| 5 Lucky Lions | 88 Cents |