Mobile technology advancements have paved the way for online slots on South African slots sites to emerge as a favored form of entertainment in South Africa. The lure of playing from any location and the potential for significant monetary rewards have captivated many individuals, making it an appealing form of gambling. For those seeking to increase their chances of winning substantial amounts while playing online slots in South Africa, look no further. We offer some of the top Spina Zonke winning tips and tricks to enhance your chances of earning money playing popular slots.
Whether it's selecting the appropriate games and budget management or executing a successful strategy, these Spina Zonke winning tips provide comprehensive coverage. So, prepare yourself to absorb the information and acquire knowledge!
Play on the best slots sites
It is crucial to only engage in game play at online casinos that have been licensed by a provincial gaming authority in South Africa. To verify the legitimacy of a site, simply scroll down to the bottom of the homepage where the license issuer (such as Western Cape Gambling and Racing Board) and corresponding license number should be displayed. By taking this critical measure, you can ensure that you are participating in a secure and equitable online casino that will promptly disburse any owed winnings. Check out our list of the safest and best online slots sites in South Africa for more information.
Do your Spina Zonke research
Prior to commencing online slot gameplay in South Africa, it is advisable to peruse reviews and view game demos to obtain an understanding of how they operate. By searching for Spina Zonke tips online regarding symbols, paylines, features, and the popularity of certain slots, you will gain valuable knowledge that can strengthen your gameplay and increase your likelihood of winning.
Set a budget for Spina Zonke games
Adhering to your budget when placing bets is the optimal strategy for retaining your winnings and avoiding excessive losses. Establishing a predetermined budget for slot gameplay and adhering to it is one such method. Chasing your losses when experiencing a negative streak in slot gameplay is the worst course of action. It is important to acknowledge that winning cannot always be guaranteed and to avoid wagering more than what is financially viable to forfeit.
Play High RTP Spina Zonke games
Our Spina Zonke tips include paying meticulous attention to the RTP percentage of a game, which is a reliable indicator of potential winnings. Opt for slots with an RTP of 96% or more as these offer greater long-term payouts to players. Typically, the RTP percentage can be found under the 'Info' or 'Help' section once the game has been initiated.
Play the Spina Zonke Jackpot Race
While luck is the primary factor in online slot gameplay in South Africa, there are still some tactics that can boost your chances of success. One such strategy involves participating in the Spina Zonke Jackpot Race, which offers the opportunity to win cash prizes of up to R250,000 in addition to standard payouts. Additionally, choosing games with low volatility can help you secure regular winnings and maintain your balance, particularly if you have a limited budget.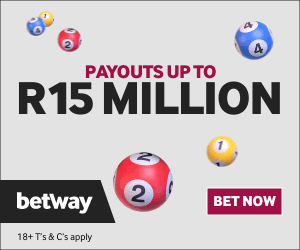 Take a break!
The sixth Spina Zonke tip on our list is that sometimes it is prudent to simply walk away when circumstances are not in your favor. When playing online slots in South Africa, taking periodic breaks to step outside and clear your mind can be an effective remedy if you become agitated or overwhelmed.
Claim slots bonuses and promotions
Online casinos frequently provide bonuses and promotions that enhance your chances of winning. As an example, Hollywoodbets offers 50 Free Spins to newly registered users, enabling them to play five of their most popular Spina Zonke games for free and potentially earn some money! There's also the popular Lulabet bet R250 get 100 free spins for new customers that is worth a mention. When seeking betting sites in South Africa, be sure to seek out those that offer Free Spins, Deposit Bonuses, and other promotions to maximize your wagering potential.
Set the correct stake size / bet amount
When playing slots, the size of your bets plays a crucial role as it impacts the number of spins available. A higher betting amount per spin can cause your account balance to fluctuate more rapidly.
While increasing your bet size can yield larger potential payouts, it can also result in more significant losses if you have a streak of bad luck. Conversely, reducing your bet size may lead to smaller payouts but also offers a greater number of spins to land a winning combination.
Know when to stop
When you're experiencing a run of bad luck and unable to generate any significant wins, it's easy to become enticed to continue playing for an extended period. However, instead of doing so, it's better to establish a win-or-loss limit and adhere to it.
Determine what would be an acceptable amount to win and conclude your gameplay for that session when you reach it. Similarly, establish the amount you're willing to lose and exit the game if you surpass that limit.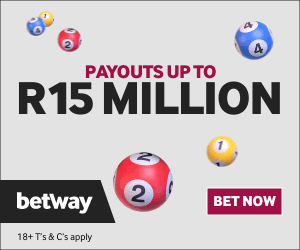 The Gambler's Spina Zonke Winning Tips Overview
In conclusion, playing online slots in South Africa can be a fun and exciting way to potentially win big prizes. However, to maximize your chances of success, it's important to follow some Spina Zonke tips and strategies. These include playing at licensed online casinos, selecting games with high RTP percentages, betting within your budget, taking advantage of promotions and bonuses, and setting win-or-loss limits.
Additionally, being aware of factors such as game volatility and bet size can help you to tailor your gameplay to suit your preferences and budget. And when things aren't going your way, taking a break and walking away from the game can help you to stay calm and avoid chasing losses. By implementing these tips and strategies, you can increase your odds of winning and enjoy a more enjoyable and profitable online slots experience.
Hollywoodbets Spina Zonke
Hollywoodbets Spina Zonke Features
From as little as 25c a spin
Win up to R2 million
Over 450 games to choose from
The widest selection of slots in South Africa
50 Free Spins when signing up
Hollywoodbets Spina Zonke Basics
Game Type :

Slots, Spina Zonke

Software :

Evolution Gaming, Habanero, NetEnt, Pragmatic Play, Red Tiger, YGGDrasil

Author :

The Gambler