Soccer 6, launched 20 years ago, is a tote betting platform owned by 4 Racing, which has collaborated with Gold Circle and TAB to introduce additional pools such as Soccer 4, Soccer 10, Soccer 13, Soccer Any 13 Extra, and more. With millions of players each month and weekly payouts exceeding R50 million, Soccer 6 is the right place to win big. Its simplicity makes it a popular choice among beginners in sports betting. TAB is legally licensed and regulated by the Gauteng Gambling Board. This comprehensive review of Soccer 6 will provide all the information you need, including its background, how to play, and more. Keep reading for a thorough understanding of Soccer 6.
How to Register an Account with Soccer 6
Visit the Soccer 6 official site on your mobile phone or PC.
Click the blue 'Open Account' button in the top left corner.
You will be directed to the registration page.
Complete the registration form by providing personal details, password, residence, contact information, income source, etc.
Confirm you are 18 years or older by ticking the first box below (gambling is restricted for those under 18 years).
Agree to Tab's terms and conditions by ticking the second box.
Acknowledge that Tab may share your information with a third party in case of change of ownership by ticking the third box.
Finally, click the red 'Submit' button at the bottom of the page.
How to Play Soccer 6
Soccer 6 is simple and easy to play. To win, correctly predict the outcome of all 6 matches in a pool. Each match is listed from M1 to M6, with Team A representing the first team and Team B the second. There are three possible outcomes in Soccer 6: a win for Team A, a win for Team B, or a draw. The tote betting system uses numbers for these options: 1 for a win by Team A, 2 for a draw, and 3 for a win by Team B. Note that Soccer 6 considers only 90 minutes of gameplay; extra time and penalty shootouts do not count. A single Soccer 6 bet costs R6, while a multiple entry is R6 per combination.
How to Bet Soccer 6 Online
Visit the Soccer 6 site on your mobile phone or PC.
Choose the Soccer 6 fixture you want to bet on and click 'Bet Now'.
You will be directed to the Tab site, where you will find the selected pool.
Make your predictions for the given pool.
Enter your desired stake.
Log in if you have an account or create one if you don't, below your bet slip.
After logging in, place your bet.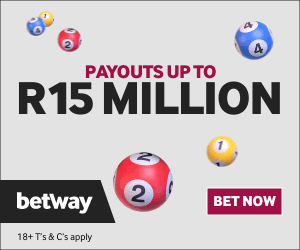 Soccer 6 Results and Payouts
Soccer 6 offers 2 or 3 results daily, depending on the previous day's fixtures. Access the results on the Soccer 6 site by visiting it on your phone and clicking on 'Results'. An upcoming Soccer 6 app will provide daily results and fixtures.
Payout information can be found at the bottom of the results. It includes the Net Pool (total money available to be won), the Winning Combination (numbers representing the winning team or draw), the total number of winners, and the dividend (how much each correct predictor will win). The dividend formula is Net Pool/Winners. The highest Soccer 6 payout to date is R233,824.
Soccer 6 Fixtures
Soccer 6 fixtures are available 2 or 3 times daily on the Soccer 6 website. Each fixture includes pools of 6 teams from various leagues and countries, along with statistics showing each team's recent form in terms of wins, losses, or draws.
Customer Care
To contact Soccer 6, use their contact form, and one of their consultants will get back to you.
Call: 0861 444 822
FAQs:
How can I log in if I forgot my account details?
If you forget your login details, go to the Soccer 6 site and click on the blue 'Forgot Your Details?' button, which will direct you to the TAB site. In the top right corner, click on 'Login' and then either 'Forgot Password' or 'Forgot Account?' depending on which detail you need. Follow the onscreen instructions, and they will provide you with new login information shortly.
How can I log in on Soccer 6?
Visit the Soccer 6 site, click on Soccer 6 to view the available pools, and then click 'Bet Now' on a pool. You will be directed to the TAB site, where you can log in before placing your bets.
How can I access Soccer 6 pools?
To access Soccer 6 pools, visit the Soccer 6 site, click on Soccer 6, and you will be directed to the available pools for the day.