Greetings! Wondering about what Lottostar is all about? Let us introduce you to Lottostar, a popular online lottery and slots sites based in South Africa. It's designed to let players place bets on the outcomes of international lottery draws – right from the comfort of their own home. Imagine placing a bet on the Powerball, EuroMillions, MegaMillions, or other global lotteries from the US, Europe and South Africa, all while enjoying your favourite cup of coffee. Plus, there are attractive sign-up bonuses, free spins, and other exciting promotions to make your experience even more enjoyable.
Being a Lottostar Account Holder – The Perks
Having a Lottostar account comes with a plethora of benefits. To begin with, you'll gain access to a variety of games and features on the platform. Bet on lotteries, try your luck with slots, virtual games, and scratchcards, and benefit from attractive bonuses and free spins.
Moreover, Lottostar login in South Africa allows you to easily manage your account and view your betting history. It's a handy way to monitor your wins and losses, and to keep track of rewards or bonuses you might be eligible for. Need support or have a question? Once logged in to Lottostar, you can connect with their customer support team who are always ready to help.
Lottostar Login in South Africa
Find your device: Grab your computer, tablet, or smartphone – whatever you're most comfortable with. Make sure you have a stable internet connection.
Visit the website: Open your preferred browser and navigate to the Lottostar website. You can do this by typing "www.lottostar.co.za" into the address bar of your browser and hitting enter.
Spot the Login button: Once the Lottostar homepage loads, look for the 'Login' button. It's usually found at the top right corner of the screen. Click on it.
Enter your details: A form should pop up asking for your username (or email) and password. Enter the email address and password you used when you registered for your Lottostar account.
Click Login: After entering your details, click on the 'Login' button.
Navigate the site: If your login details were correct, you should now be logged in to your account. From here, you can access all of the features and games Lottostar has to offer.
Remember, if you've forgotten your password, there's usually a 'Forgot Password?' link on the login screen. Click this and follow the instructions to reset your password.
Signing Up for Lottostar
Want to register? Follow these simple steps:
Visit the Lottostar website.
Click on the "Register" button.
Fill in your personal details, such as your email address, mobile number, South African ID number, and address.
Proceed with the FICA verification.
Hit the "Create Account" button.
Voila! You'll be automatically logged into your account, ready to start betting.
Making a Deposit with Lottostar
After signing up, your next step is making a deposit. To do so, log into your Lottostar account, click on the "Deposit" button, and choose from a range of deposit options. Once your deposit is processed, you can start betting on your favourite lottery draws.
Downloading the Lottostar App
For iOS users, the Lottostar app is available for download from the App Store. Just search for "Lottostar," find the app, and click "Get" to download.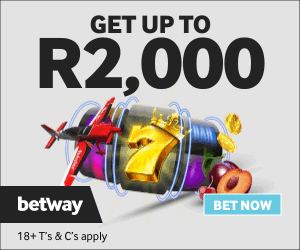 Alternatives to Lottostar
If you'd like to explore other options, consider online lottery platforms such as Betway, Hollywoodbets, and Lulabet – they're all popular choices in South Africa. You can also find out more about Lottostar in our Lottostar Review.
Customer Support
The friendly Lottostar customer support team is available 24/7 and can be reached via email, live chat, or telephone. You can also refer to the Help guide and FAQ for basic questions. Don't hesitate to reach out if you need any assistance. They're always happy to help.
Tel: 0860267777
Support Days: Monday to Sunday, 24/7
And there you have it – your comprehensive guide to the Lottostar login in South Africa. Enjoy your gaming!