Updating your contact details is a crucial aspect of maintaining your online betting account's security and accessibility. Hollywoodbets now offers an effortless way to update your cellphone details online, without the hassle of making a phone call. This comprehensive guide will walk you through the process, ensuring a smooth and streamlined update to your Hollywoodbets account. If you'd like to know more about how to use a Hollywoodbets account then head over to our Hollywoodbets review, otherwise, scroll down to get started with your Hollywoodbets number change.
How to Update Your Hollywoodbets Cellphone Number
Keeping your Hollywoodbets account up-to-date has never been easier. Follow these simple steps to change the cellphone number linked to your account:
Accessing the Update Feature
Navigate to the Hollywoodbets Website: Start by visiting the Hollywoodbets website at www.hollywoodbets.net. Once there, look for the "Change Password or Cell Number" option, prominently displayed near the top of the webpage.
Select the Desired Option: After clicking the aforementioned button, you will see several choices, including "Change Password", "Change Cell Number", and "FAQs". Select "Change Cell Number" to proceed.
Verifying Your Identity
Enter Your Personal Information: You'll be asked to input your ID number and surname. Please note that this service is not available for passport numbers at this time.
Capture a Selfie: Click the 'Proceed' button to begin the selfie verification process. Click "CAPTURE FACE" to take a selfie, using your front-facing camera for the best results. Ensure you are not wearing hats or any headgear that could obscure your face. If you must use the rear camera, ask someone to assist you to align your face properly within the frame.
Completing the Update
Provide Your New Cellphone Number: Once your identity is verified, enter the new cellphone number you wish to associate with your Hollywoodbets account.
OTP Confirmation: Click "REQUEST OTP" to have a One-Time Pin sent via SMS to your new number. Enter the received OTP to confirm the change.
By following this guide, Hollywoodbets users can quickly and securely update their cellphone details, ensuring they stay connected and ready to place bets on their favorite sports and games.
You've now changed your Hollywoodbets number
In conclusion, updating your contact number on Hollywoodbets is not only a step towards ensuring the security of your account but also a commitment to maintaining uninterrupted access to the thrilling world of online betting. By following the straightforward steps outlined in this guide, you can confidently manage your account details, ensuring that your betting experience is both enjoyable and secure.
Remember, keeping your contact details current is more than a convenience—it's a safeguard for your online presence in the betting community. Hollywoodbets has made this process simple and efficient, demonstrating their dedication to customer satisfaction and an exceptional user experience.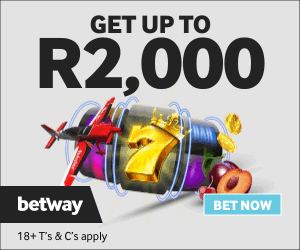 Now that you are equipped with the knowledge of how to change or update your Hollywoodbets contact number with ease, you can return to the excitement of the games and bets, reassured that your account is up-to-date. Whether you're placing bets on the go or from the comfort of your home, Hollywoodbets is committed to providing you with a seamless betting journey.
So, embrace the simplicity of the process, keep your account details fresh, and place your bets with confidence, knowing that you are fully in control of your Hollywoodbets account.
More betting sites in South Africa
Check out our list of the best casino and slots sites in South Africa, as well as the bonuses they offer.