Most of the time, logging in to your betting account is as easy as 1-2-3. But from time to time, you might experience a failed login attempt which means you're unable to access your account. When you experience a failed login attempt on Hollywoodbets, you'll usually receive a message stating the reason for the issue. 
One common message players receive after a failed login attempt is "Hollywoodbets Client No Longer Active". We explain here how to fix this problem and guide you through the process of resolving several other login error messages from Hollywoodbets and explain what they mean. 
No matter the reason you're locked out of your Hollywoodbets account, our first piece of advice is to remain calm and follow our instructions for re-activating your account. Don't worry, you'll be playing all your favourite betting games in no time!
Hollywoodbets Client No Longer Active
When logging in to Hollywoodbets, there are a number of possible reasons for receiving a message saying "Hollywoodbets Client No Longer Active". Firstly, this can happen when your Hollywoodbets account becomes locked because you have not logged in for a long period, usually about 6 months or more.
Reason 1: INACTIVE ACCOUNT
For the sake of player safety, Hollywoodbets locks accounts which remain inactive for a long period as they are often opened up without the registered player's prior knowledge. If an account is registered and never used, it is often flagged by the Hollywoodbets risk department for various reasons which might include the potential for bonus abuse and money laundering. As a result, these accounts are usually closed by Hollywoodbets as a matter of precaution, until players request for the betting account to be re-opened or they provide FICA documentation.
Reason 2: VIOLATION OF SERVICE TERMS
When signing up with any online betting site in South Africa, you are required to accept all of the terms of service before confirming your account. What this means is that you must agree to abide by all the rules stated in the Hollywoodbets terms and conditions in order to be accepted as a customer. Many of these terms of service refer directly to what you can and cannot do with your online betting account. If in violation of these rules, your Hollywoodbets may be temporarily or permanently closed. Depending on the severity of the offence, you may never be permitted to re-open your betting account.
Multiple Accounts:

If you create more than one account, this breaches the terms and conditions of using Hollywoodbets.

Verification Issues:

Providing false FICA documents or failure to provide any FICA documents when requested can also result in your Hollywoodbets account being closed.

Bonus Abuse:

Exploiting bonuses and promotions by using them in ways not intended by the bookmaker, such as playing bonuses off one another or using multiple accounts to claim the same bonus are also not allowed.

Arbitrage Betting:

Most bookmakers frown upon players who exploit differences in odds across sites to guarantee a profit regardless of the outcome and have been known to close accounts for this reason.

Matched Betting:

Using promotional offers and bonuses to bet on all possible outcomes of a particular event can land you in hot water with your Hollywoodbets account restricted or closed.

Using Prohibited Software:

Employing bots, automated betting software, or any third-party tools that can offer an unfair advantage is also a violation of the terms and conditions of using Hollywoodbets as an online betting service.

Regulatory Issues:

If you live in a country or region where online gambling is illegal but use a VPN or some other means to sign up, Hollywoodbets might close your accounts in compliance with the law.

Suspicious Activity:

Your account might also be closed as a result of irregular betting patterns or suspicious activity, which could indicate match-fixing or any other forms of cheating.

Other:

Alternative reasons for account closure might relate to issues such as disrespectful behaviour towards Customer Support or the violation of any other terms and conditions set by the bookmaker not mentioned above.
How Do I Become Active Again on Hollywoodbets?
Now that you're aware of all the possible reasons your Hollywoodbets account might've been closed, what can you do to re-activate it? 
To re-activate your Hollywoodbets account, you'll need to contact the friendly Customer Support team at Hollywoodbets to find out why your account was closed. If the reason for your account being closed is related to dormancy, cooling-off or an honest mistake on their side, you shouldn't have any issues getting your Hollywoodbets account re-activated.
However, if you have violated the Hollywoodbets terms of service by breaking one or more of the rules stated above, it might not be so easy to get your account re-opened. In this instance, we suggest writing a detailed letter to Customer Support explaining your situation if your violation was not intentional and apologising for your breach. There is no guarantee your account will be re-activated, so if you aren't successful, your next best step is to use another betting account instead. 
Betway South Africa is a great alternative which offers most of the same great betting products, services and features. Sign up here and get your First Deposit matched up to R2000!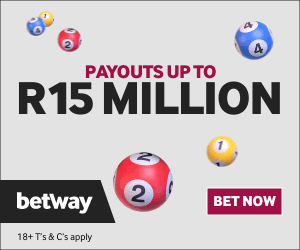 Contact Hollywoodbets Customer Support
You can reach the Hollywoodbets Customer Support team through numerous channels including telephone, email or WhatsApp. If your Hollywoodbets account has been closed, they should be able to tell you what happened and explain how to rectify the situation so you can log in again and start playing.
Tel

: 087 353 7634

Email

:

hwhelpline@hollywoodbets.net

Live chat is also available from

here

(click the speech bubble in the bottom right corner to start chatting with an agent) 
Other Hollywoodbets Login Errors and What They Mean
We've explained the possible reasons you might get a "Hollywoodbets Client No Longer Active" message when trying to log in, but which other Hollywoodbets login errors can occur and what do they mean?
My Hollywoodbets account is invalid

 – You're likely to receive this message when your account has been closed or suspended by Hollywoodbets. Call Customer Support to investigate the matter further.

Critical Error

–

There is an issue with the Hollywoodbets server at the time you are trying to connect. There's nothing you can do about this problem other than to wait for Hollywoodbets to resolve the issue.

Account Not Verified

– You will need to submit your FICA documents so that your Hollywoodbets account can be verified. To prevent this error message from occurring again,

upload

or email a copy of your ID/Passport/Drivers Licence as well as a proof of address document to

fica@hollywoodbets.net

.

"Username or password Incorrect"

– This happens if you make a mistake when entering your account information. Make sure you have entered the correct username and/or password details

Two more Hollywoodbets login issues and how to resolve them
Phone number already in use

 – This message is sent to players during the registration process if their details have already been used to register with Hollywoodbets. It means that either you already have an existing account you've forgotten about or that somebody else has used your personal information illegally to sign up. Either way,

get in touch with Hollywoodbets Customer Support

and ask them to look into the problem for you.
If you receive a request to log in after you have signed in already, this is due to a technical error which can usually be resolved by logging out, closing the browser and logging in again. If you are still unsuccessful, clear your browser cache or try to log in using another browser.
Account closure is not always the end of the road
There's no doubt that having your Hollywoodbets account closed can be frustrating, but thankfully it's not always the end of the road. By contacting Hollywoodbets Customer Support, you can usually get the help you need to resolve the issue and continue playing on Hollywoodbets. If your Hollywoodbets account cannot be reopened, there's usually always a legitimate reason. But you can simply start playing on another site such as Betway, so don't worry too much about it!